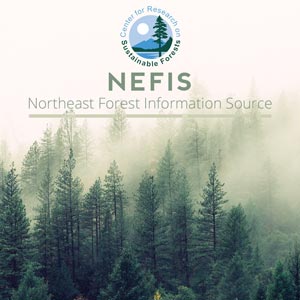 A Limnological Study of Anasagunticook Lake in Oxford County, Maine in Relation to the Game Fish Population
Marsh, Joel White
University of Maine-Orono

Abstract:
Anasagunticook Lake is located in the towns of Canton and Hartford in Oxford County, Maine, near the center of the most exgtensively populated section of the State. The lake is 0.67 square mile in area and is fed by four brooks. The shore of the lake is highly developed as a resort area and a great deal of interest is exhibited in the fishing in this lake by the people locally and by the summer tourists.
Residents in the vicinity have reported that the population of salmon in the lake has recently been greatly reduced by some adverse conditions in the water. According to these people, the lake "turned muddy" five years ago (1933) and has remained in that condition, more or less, ever since. This condition of the water was so bad that guests at Pinewood Camps and Greenacres located nearby would not bathe in it. According to reports from residents of the lake area the salmon fishing was ruined. Although this had formerly been recognized as a good salmon lake, only a few of these fish have been caught since 1933. According to local reports there was a decided growth of "moss" throughout the entire lake previous to 1937.
The Maine Department of Inland Fisheries and Game during past years has planted many fish in the lake, with unsatisfactory results since 1933. There were 31,800 Land-locked Salmon and 33,000 Chinook Salmon, and 275 matured Brook Trout, planted in Anasagunticook Lake between 1927 and 1936. Because these extensive plantings have not resulted in good fishing during the past five years, the State fisheries authorities have stated that it is useless to make any further plantings of salmonids in the lake until conditions are improved for these fishes. The State Fish and Game Department is anxious to obtain information relative to the reasons for the decline in salmon fishing in this lake and also to determine any possible methods for improvement. It is interesting to note that there are many other lakes both in Maine and throughout northern New England that present similar problems. It was suggested by members of the State Fish and Game Department and by Dr. G. P. Cooper, Instructor in Zoology at the University of Maine, that Anasagunticook Lake presented problems and conditions suitable for this thesis study.