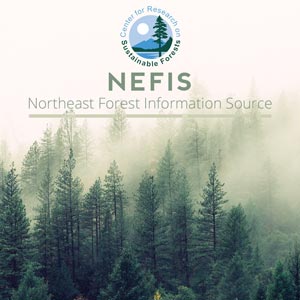 A Field Trial Comparison of Sampling Methods for Estimating Basal Area and Volume in Partially Harvested Stands in Maine
[mrp_rating_result no_rating_results_text="No ratings yet" before_count="(" after_count=" ratings)"]
Lindemuth Jr., Robert M.
University of Maine Graduate School

Abstract:
Field trials of forest sampling methods were conducted in Maine in the 1950's. Since this time, there have been a number of alterations of Maine's forests, including a dramatic shift in harvest practices from diameter limit cutting to clearcutting and now to partial harvesting. A major spruce budworm outbreak occurred in the 1970s and 80s and mechanized harvesting has increased dramatically since the 1990s. These alterations have created a more complex forest structure throughout the state. Such dramatic changes necessitate a re-evaluation of sampling methods for estimating gross volume.
The objectives of this study were to conduct field trials of single-phase, double (two-phase) and Big BAF (two-stage point) sampling in oak-pine and spruce-fir partially harvested stands in Maine and evaluate the results for efficiency, accuracy, and precision of basal area and volume estimates.
The outcome of this research should be of interest to field foresters as an efficient, accurate and precise inventory is something which all foresters desire in their work. While this study does not indicate any significant differences in basal area or volume estimates among various sampling methods in both types of stands, it does show that increased efficiency can be realized by using methods other than the commonly-used BAF10 single-phase sample. This study also shows how Big BAF sampling is easily applicable and more efficient than double sampling in a spruce-fir stand and on random placement in an oak-pine stand.