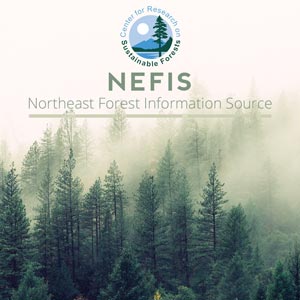 A budworm vigor resistance classification for spruce and balsam fir
Westveld, Marinus
Northeastern Forest Experiment Station, Forest Service, USDA.

Abstract:
A spruce budworm epidemic again threatens the spruce-fir pulpwood forests of the Northeast. One defense against this insect is through silviculture. The author suggests selective-cutting methods to make spruce-fir stands more resistant, and offers a tree-classification system as a guide for selecting trees to cut and retain.