Mission
To rapidly communicate relevant information to forest managers and researchers that contributes to the sustainable management of forests in the northeastern United States and eastern Canada.
Background
Online information sources are growing at a rapid rate to serve professionals from a wide range of fields. While the information needs of forest managers and researchers have been growing steadily with sustainable forest certification and other demands, the availability of applied information has not kept pace. In fact, the availability of applied forest research information has been declining. For example, the Society of American Foresters has recently eliminated their regional applied journal series across the US, thus reducing the availability of applied information for professional foresters and for forest researchers to communicate results to forestry professionals.
As a result, there is a substantial need to develop an online, open­ source, web portal with the latest practical information and discoveries from forest research. In addition, there is a need for forest managers to communicate the forest management problems that they face on a day-­to-­day basis, as well as communicate solutions that they have developed that might help others in the forestry community.
The time has come for a non-­refereed, online, open­ source, web portal for applied forestry information. We believe that the most effective way to accomplish this for forest management is on a regional basis, where forest researchers and practitioners can share crucial information about the problems and solutions in managing specific forest types.
To fill this need, we developed NEFIS.
Objectives
Provide an online forum and information source where:
Latest forest research results are rapidly communicated;
Non­peer reviewed publications, presentations, posters, and data sets about key forestry topics are instantly available and openly evaluated;
Forest managers and researchers can better network and communicate about specific forest management issues, problems, and solutions;
Forest managers and researchers can provide instant feedback and ratings on the value of forest research; and
Forest researchers can exchange information about ongoing and recently completed research.
Coordination
NEFIS was developed and is maintained by the Center for Research on Sustainable Forests (CRSF) whose mission is to conduct and promote leading interdisciplinary research on issues affecting the management and sustainability of northern forest ecosystems and Maine's forest-based economy.
Funding support for NEFIS provided by the Munsungan Endowment.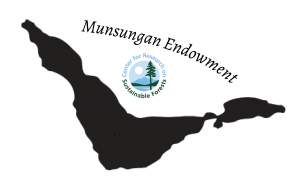 NEFIS content is coordinated by: