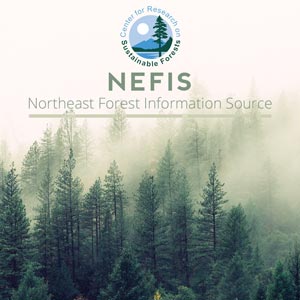 Environmental Monitoring of the 1983 Spruce Budworm Spraying Program in Newfoundland
Problem Addressed:
Spruce budworm in Newfoundland
Goal(s)/Objective(s):
At the end of the 1982 season it was decided that future studies would consist of mist-netting studies which collect information throughout the entire summer season.
Key Findings:
The mist-netting technique does not provide information on the population dynamics of uncommon species or of species with certain behavioral patterns. An analysis of variance indicated that not significant differences occurred in netting effort between areas between weeks nor was there a significant interaction between area and week. Therefore comparisons between the areas are not biased by the number of netting hours.
Bennett, G.
Memorial University of Newfoundland

Woodworth-Lynas, C.
Memorial University of Newfoundland

Knoechel, R.
Memorial University of Newfoundland

Abstract:
The presence of Matacil in the environment was determined by analyzing both water and vegetation samples collected following its aerial application. Samples were analyzed in the Water Analysis Laboratory of Memorial University of Newfoundland using normal protocols for its detection.
Sampling for Matacil persistence in the terrestrial environment in previous years indicated that the results were of little value unless a considerably increased effort, equivalent to a full research study program, was mounted. It was decided, therefore, that in 1983, sampling for Matacil in the terrestrial environment would be restricted to determining the presence of pesticide on foliage following its aerial application. Vegetation samples of balsam fir were taken 48 hours following each application in the Big and Little Careless Brook spray block and in the unsprayed Monchy area. Three samples, each consisting of our branches (taken from four sides of the tree) from trees at the beginning, middle and end of the spray strip and two samples from the control area were taken following each spray.
The methodology for determining Matacil residues is accurate to a level of 0.01 ugm/gm. The results indicate that Matacil could not be detected at the limits of sensitivity of the detection methodology in the unsprayed area. In the spray zone, two of the three samples following the first spray were below the detectable limit, although the third sample showed Matacil residues. All samples, following the second application five days later, showed Matacil residues. The low results for the two samples can not be explained at this time but the overall results suggest that the amount of pesticide deposit may be highly variable in the spray zone.